Dual suction: Feedlink Revvo Kit from Aspire
Aspire has released the Feedlink Revvo Kit. The set consists of squonk-mode for one 18650 battery and a tank with upper airflow.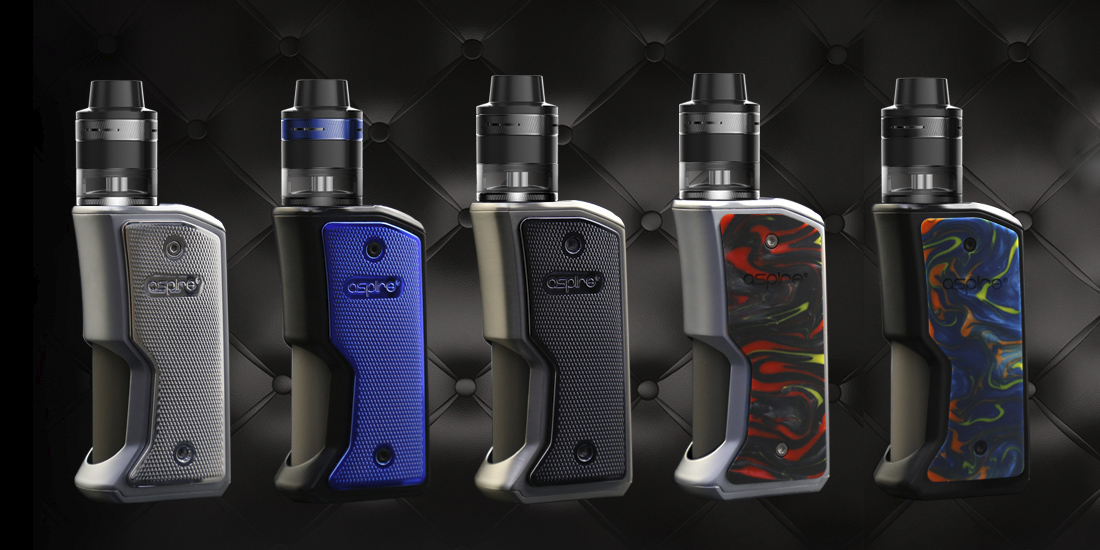 On April 17, Aspire Company introduced a new set of Feedlink Revvo Kit in the instagram . Squonker performed in an ergonomic style resembling a pistol grip. The sides were supplemented by removable panels on the screws. The fire button was equipped with a charge indicator from below and placed next to the landing pad, at a slight angle. The compartment with the battery was hidden behind the counter-clockwise anticlockwise cover from below.
The silicone bottle holds up to 7 ml of liquid and is placed in a special tube. Further, through the bottom, they are sent to the mod and fixed by turning to the click. The device works in bypass mode. One 18650 battery is required for power. No charge is available via USB.
The included maintenance-free tank Revvo Boost works with disc evaporators and has a 2 ml reservoir. Three blowing holes with a ring of adjustment are located on top, which promises protection from leaks. Turning topkep counter-clockwise you can make the top filling, through the hole in the center.
The Feedlink Revvo Kit includes two replaceable evaporators, glass, set of orings and instructions.
Main characteristics:
Size – 124 by 48 by 30 mm

Voltage – from 3 to 4.7 volts

Bottle capacity – 7 ml

Power – 1х18650

Diameter of the tank – 24 mm

Volume of the tank – 2 ml
Now It's Available Here:Aspire Feedlink Squonk Kit
Hot Sale Recommendation:
Vaporesso Luxe 200W TC Kit With Skrr Tank
Voopoo Vmate 200W TC Kit With Uforce T1 Tank 
JUSTFOG MINIFIT Starter Kit 370mAh
Vaporesso Revenger X With 5ml NRG Tank Kit